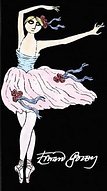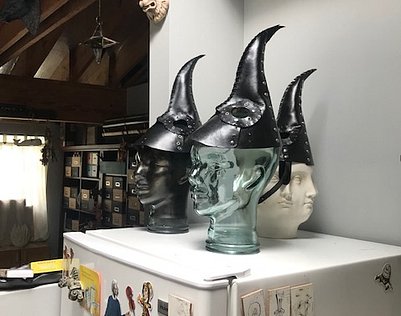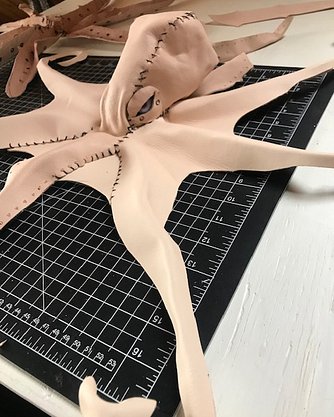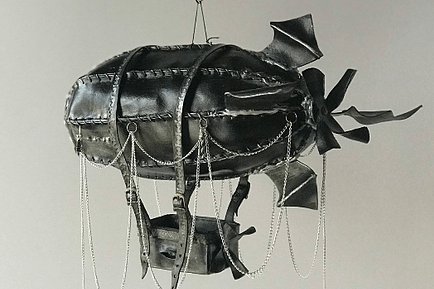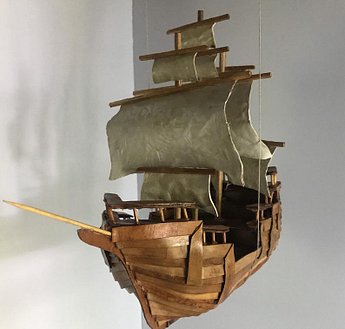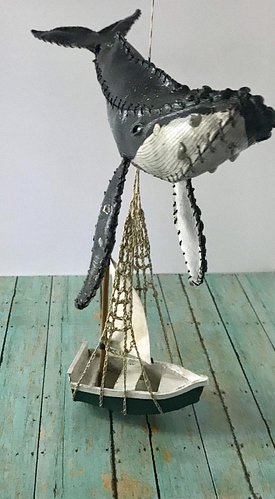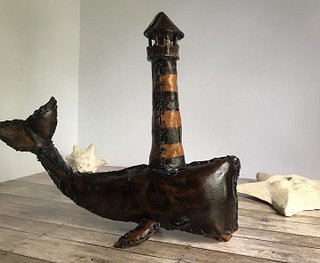 Now that I am in Maine, I have shifted (yet again) and am making a series of nautical sculptures etc. Right now I'm working on this prototype of an octopus sculpture. It's always so fun and challenging to make something I've never made before. I keep going back and forth on the details but I'm diggin' how it looks at the moment at least.
I am thrilled to be designing a few masks for a ballet company based on Alice in Wonderland! So far, I have finished the Cheshire Cat and The White Rabbit. It's been so fun working with the artistic director for this project. It couldn't be a better fit with my lifelong bond with "All things Alice."
This page will showcase what I'm working on NOW in whatever capacity that might be. I hope that this will encourage you to share what it is that you are "working on!"
Alice in Wonderland Characters
for a Ballet in New York